Fa La La La Laaaa ....!
Some special offers to help you get Christmas sorted early.
Can you believe it's Christmas already?
It's crazy how the year has flown. We thought it might make things easier if we put together some ripper special buys, with FREE offers to take the guess work out this Christmas. If you have someone special who you know is wanting to make some climate positive changes in their lives, some bamboo socks, or a reusable coffee cup, is a really great start. Bamboo is a powerful alternative to cotton, needing minimal water, and no pesticides it is the perfect sustainable choice in socks and clothing. And we know sending a billion single use coffee cups to landfill every year is a habit we need to break.
Order now to ensure you miss the last minute stockpile with Australia post!
Australia Post is recommending all parcels are sent by Dec 10th for extended National coverage, and Dec 16th for same state deliveries.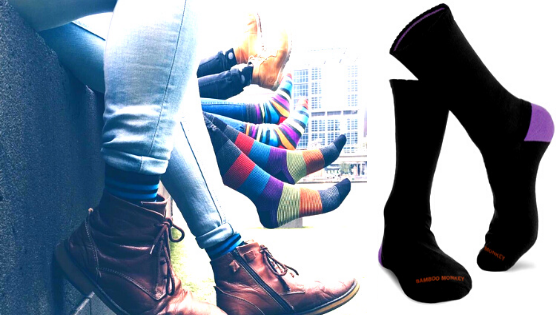 Our party pack of bamboo socks has five individual colourful designs. rrp $65
Buy one of our bamboo party packs, and receive a pair of purple heeled, black bamboo dress socks FREE of charge. That's an extra $12.95 in value.
Shop now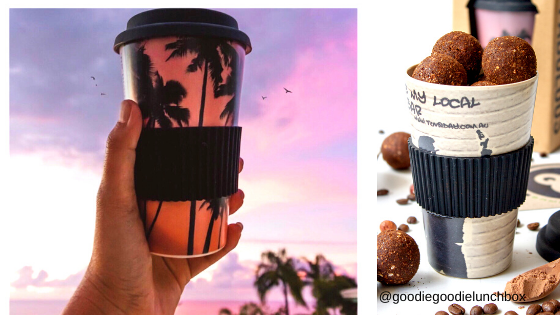 Buy one get one FREE rrp $22.95
Grab an exclusive designed Bamboo Monkey reusable coffee cup and get another one free. Offer includes one each of our sunset palms, and graffiti designs. That's a massive saving of $22.95.
shop now
Grab a multi-coloured pack of 5 black bamboo dress socks and get an extra blue one FREE of charge. rrp $55.
Buy a work week pack in multi (includes 2 x red /2 x blue/ 1 x purple) and receive an extra pair of blue - that's an added value of $12.95.
Shop now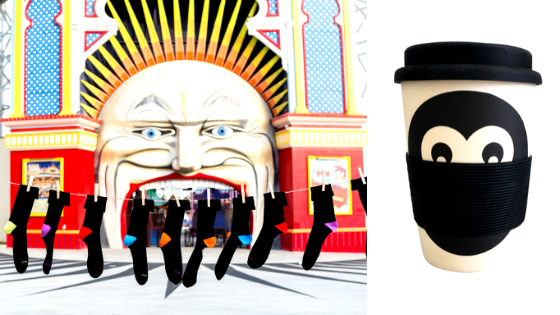 For the man who really loves his black bamboo socks. rrp $100.
Buy our maxi pack in multi (10 pairs) of our best selling black bamboo socks, and you will receive our natural logo printed reusable coffee cup FREE. That's an added value of $17.95.
Shop now
Get your shopping sorted, then sit back and relax.
Our environment is worth fighting for.
Learn More